Spotting The Signs Of Blocked Gutters
If the gutters or downpipes are blocked, you will either see or hear rainwater cascading as it spills over the edge of the gutter. If you have a lower roof, for example an extension or conservatory you will more than likely hear it pouring or dripping onto the roof from inside your property.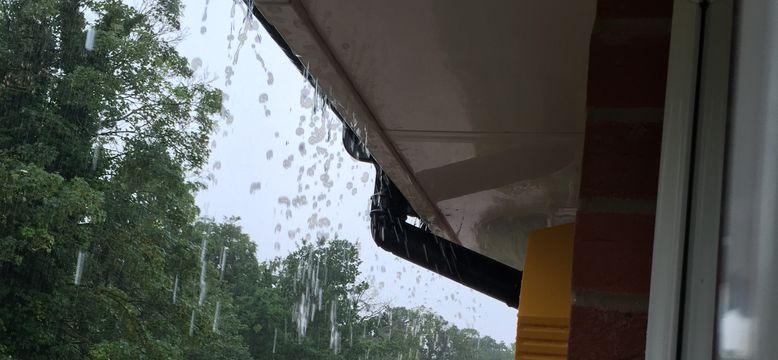 Next time you are outside look up to the gutters and you may notice plants growing in them. Rich nutrient debris accumulation encourages plant growth. Plants also like to root in downpipe openings. Another sign could be loose moss collecting on a lower roof or on the ground.
SIGN THREE
Concealed Plant Debris
Harder to spot concealed debris in the gutters from the ground but visible from our aerial camera. Indications maybe accumulation of debris on the ground or a lower roof. A slow drip could be a clue that water flow is being obstructed by debris. You could also book our free video inspection and quotation.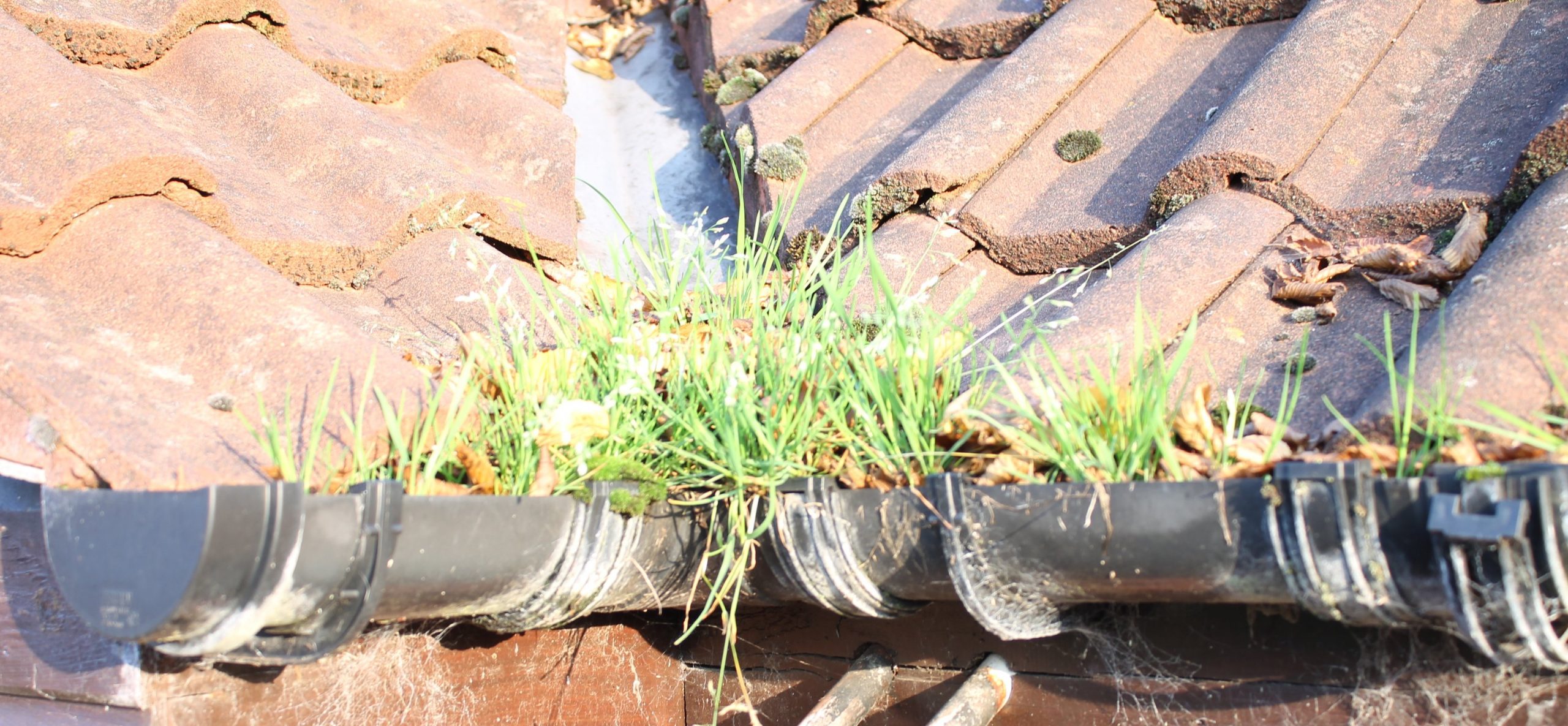 SIGN FOUR
Check Roof Valleys
Next time you are outside look up to the roof valley which is the joint at which two different roof aspects meet. This is also a drainage channel and can be considered one of the most vulnerable areas, it's constantly tasked with carrying away rainfall to the gutter. If the valley is full of debris the chances are the gutter is too.
OUR 4 SIMPLE STEPS
How Our Service Works
Tell us a little bit about your property
We will provide you with an instant estimate
See available times and make a booking
Receive a before and after service video